Document Loss Numbers Highlight Value of Enterprise Content Management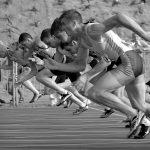 While the lost document cost is significant as illustrated below, the real cost is to business efficiency.  You cannot automate paper, plain and simple.  Digitization of paper into a DM is the necessary beginning of bringing your business on to a competitive footing.
By Bridget McCrea – Unstructured content permeates across all enterprises and can be found in nearly every corner of an organization. Seemingly innocuous, the vast collection of documents, records, presentations, contracts, web pages, XML components, audio, video, scanned images, engineering drawings, and enterprise reports that companies wrestle with daily is both expensive and time consuming.
According to a report from Gartner Group, Coopers & Lybrand, and Ernst & Young, an average of 3 percent of documents are lost or misfiled and have to be recovered at an average cost of $120 per document. Additionally, 32 percent of a company's "active documents" are in use at any given time, making them unavailable to others. Finally, the typical executive spends 100 to 200 hours per year looking for misplaced info, according to Delphi Consulting, while the average manager spends 300 to 500 hours per year on the task.
"Companies are literally drowning in information," says Robert Nelson, a long-time Enterprise Content Management (ECM) expert and a practice director for Dayton, Oh.-based Crown Partners. In the content management industry since 1989, he watched the transition from image management to document management to ECM and sees the latter as a viable solution to companies' unstructured content dilemmas.
At its simplest, ECM categorizes all of that unstructured content and makes it searchable, so that people can find what they want when they want it.  "ECM is composed of many elements and each one can help an organization do certain things," says Nelson. "By automating the routing of work to the right person at the right time, firms can do more with less."
Web content management, for example, can help firms streamline content creation (to enable rapid, controlled site updates and better link management), deploy multilingual content (with full support …