The Functional Guide to Imaging Meter and Data Collection Tools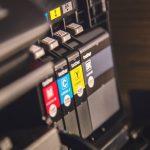 So ChatGPT created this from a question I asked.  Most of this is fairly obvious if you have been in the industry for any period of time.  Collecting meters and supply levels is key profitably, managing your customer fleet.  I thought it a glaring omission that no names were mentioned.  MSPMonitor, Printanista, PrintAudit to name a few.  ChatGPT was very agnostic in this regard.
Exploring the Power of Imaging Meter and Data Collection Tools===
In today's fast-paced business environment, effective management of imaging devices and data collection is crucial for dealers in the imaging industry. With the advancement of technology, imaging dealer meter and data collection tools have become indispensable for businesses seeking efficient and accurate monitoring of their imaging assets. These tools offer a multitude of features and benefits that streamline operations, improve productivity, and enhance customer service. In this article, we will delve into the ultimate guide to top imaging dealer meter and data collection tools, highlighting their key features, benefits, and providing a comprehensive guide for choosing the right tool for your business.
===Key Features and Benefits of Top Imaging Meter Solutions===
Imaging dealer meter solutions come packed with an array of features that revolutionize the way businesses manage their imaging devices. Firstly, these tools provide real-time monitoring and reporting capabilities, allowing dealers to have complete visibility into the status, usage, and performance of their imaging assets. This not only helps in proactive maintenance and troubleshooting but also enables businesses to optimize their device usage, reduce downtime, and avoid costly disruptions.
Moreover, top imaging dealer meter solutions offer advanced analytics and reporting functionalities. By collecting and analyzing data on device usage, toner levels, and service requirements, these tools help businesses identify trends, make informed decisions, and optimize their printing infrastructure. This data-driven approach enables dealers to allocate resources efficiently, minimize waste, and maximize cost savings. Additionally, these tools often integrate with popular fleet management systems, providing a seamless workflow that enhances productivity and simplifies administrative tasks.
===Choosing the Right Data Collection Tool: A Comprehensive Guide===
Selecting the right data collection tool for your imaging dealership requires careful consideration of various factors. Firstly, it is crucial to assess your specific business needs and objectives. Identify the key metrics and data points that are essential for your operations, such as device utilization, service history, or consumable usage. This will help you narrow down the features and functionalities that are vital for your data collection tool.
Next, evaluate the compatibility and integration capabilities of the tool. Ensure that it can seamlessly integrate with your existing fleet management system or other software platforms you rely on. This will facilitate a smooth workflow and avoid any potential disruptions or data silos.
Furthermore, consider the scalability of the solution. As your dealership grows, the tool should be able to accommodate an increasing number of devices and handle larger volumes of data. Scalability is crucial to future-proof your investment and ensure that the tool can keep up with your expanding business needs.
===
In conclusion, imaging dealer meter and data collection tools are invaluable assets for businesses in the imaging industry. By providing real-time monitoring, advanced analytics, and seamless integration capabilities, these tools empower dealers to optimize their operations, reduce costs, and deliver superior service. When choosing the right tool, it is essential to consider your specific needs, compatibility, and scalability to make an informed decision. With the ultimate guide outlined in this article, you can confidently navigate the landscape of imaging dealer meter and data collection tools, harnessing their power to drive your dealership towards success.