Robotic Process Automation (RPA) vs Intelligent Automation (IA). What's the Difference?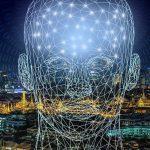 BY DAVID EDWARDS – RPA and Intelligent Automation possess the potential to transform your company's operations, improving effectiveness, output, and time-to-market.
Instead of displacing human workers, they aim to nurture a more efficient hybrid workforce that melds human skills with digital capabilities – a concept we refer to as "human+".
This integrated strategy magnifies your organization's human potential and delivers significant cost savings and time optimization.
However, the question remains: how do you determine the right solution to adopt?
To optimize your business processes through cutting-edge automation solutions, consider IT outsourcing services by Reenbit. Reenbit specializes in Intelligent Automation (IA) services, which we'll explore in-depth in this article
Let's compare Robotic Process Automation (RPA) and Intelligent Automation (IA).  Read On: