5 Reasons Your Law Firm Needs Document Management Software in 2023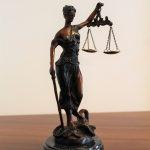 By Krishna Mali – Is your office filled with file cabinets and bins?
With a large volume of documents and an effective storage system, your room may end up stacked with files all over, which may appear a little out of place. And maybe you are thinking you could just create space for file cabinets and bins.
Well according to research, that will only worsen your problem since physical document storage takes up about 15% of the total office space.
Hard drives and folder-based filing systems can also be expensive. To add to that, they do not completely solve your problems as you have to manually search to find a particular document.
Who wants that?
What you need is a system that can effectively organize all your documents and save you space—document management software.
They provide a respiratory for accessing, storing, and managing all your files—documents, emails, and electronic media, to mention a few. And not just that, with automation applications, you can save time on tasks such as organizing documents manually.  Read On: