How Robotic Process Automation Can Boost Data Management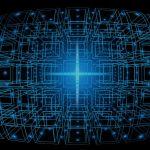 This is where robotic process automation (RPA) can help. RPA is a technology that uses software robots to perform repetitive, rule-based tasks that humans usually do. RPA can mimic how humans interact with software applications, such as entering data, clicking buttons, copying and pasting information, and performing calculations.
RPA can automate many data management tasks, such as data validation, data cleansing, data normalization, data wrangling, and metadata creation. By doing so, RPA can improve data quality, accuracy, and consistency. It can also save time, money, and resources by reducing human errors and increasing efficiency.
RPA can also enhance data analytics by enabling faster and easier access to data. RPA can extract data from various sources, such as documents, emails, web pages, and databases. It can also transform data into a suitable format for analysis, such as CSV or JSON. RPA can then load data into analytical tools or platforms, such as Excel or Power BI.  Read On: