ConnectWise Unveils Robotic Process Automation and New Asio™ Workflow Orchestration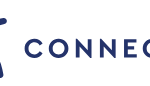 The Asio platform form ConnectWise is only available from their cloud instance.  Those of us on premise will not be able to leverage this tech.
ConnectWise RPA has emerged as a cutting-edge industry solution to curb labor costs by enabling teams to automate more of the repetitive, time-consuming processes that take up valuable time. The ability to automate process flows between products and remove manual, repetitive tasks is pivotal to enabling team efficiency and driving customer satisfaction. ConnectWise RPA reduces manual efforts, presenting an opportunity not just for cost savings but also allowing smaller companies to become more competitive.
"As organizations are tasked with doing more with less in today's economic environment, bringing RPA to our Asio platform is a logical step in providing greater operational and cost efficiency to our partners and end-users," said Magee. "We've been listening to the needs of our partners and are excited to deliver this groundbreaking technology. Partners no longer need to buy standalone RPA products when using ConnectWise. It is built into our foundational technology so that partners can truly maximize our services at a fraction of the cost."
The offering comprises two key components: ConnectWise RPA and the new Asio workflow orchestration. ConnectWise RPA empowers teams to eliminate manual steps in processes and tackle time-consuming tasks using prebuilt bots. This not only reduces their workload but also enables them to focus on more critical activities. In addition, the visual workflow orchestration feature users can automate across multiple ConnectWise products and third-party solutions and seamlessly integrate their most frequently used tools. This intuitive drag-and-drop functionality makes it effortless to include a wider range of processes, enhancing efficiency and simplifying operations for users.
"I'm an Asio evangelist, and I can't say enough great things about it," said Rod Bledsoe, Vice President at ACNS. "With the platform powering my day-to-day operations, our productivity has significantly increased. It offers automatic patching for our 1000+ endpoints and cultivates significant trust with customers."
The IT channel ecosystem will be able to see and try the newly enhanced Asio platform at IT Nation Connect. To learn more about ConnectWise, the Asio platform, RPA services, and other innovations, please visit https://www.connectwise.com/platform.  Read On: