How to add a user to a SharePoint Security group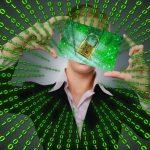 Adding a user to a security group in SharePoint Online involves a few steps. Security groups in SharePoint are used to manage permissions and access to resources. Here's a step-by-step guide on how to add a user to a security group in SharePoint Online:
Note: You need to have the necessary permissions to manage security groups in SharePoint. Typically, this requires being a site owner or having site collection administrator rights.
Step 1: Access SharePoint Online
Open your web browser and navigate to the SharePoint Online site where you want to add a user to a security group.
Log in with an account that has the necessary administrative permissions.
Step 2: Navigate to Site Settings
In the top-right corner of the SharePoint site, click on the gear icon (Settings) and select "Site settings" from the menu.
Step 3: Access Site Permissions
Under the "Users and Permissions" section, click on "Site permissions."
Step 4: Manage Security Groups
In the Site Permissions page, click on the "Advanced permissions settings" link.
Step 5: Access Security Groups
In the Advanced permissions settings page, you will find the "Security" section. Click on "Manage access" under this section.
Step 6: Locate the Security Group
You'll see a list of security groups on this page. Find and click on the security group to which you want to add a user.
Step 7: Add a User to the Security Group
In the Security Group page, look for an option like "Add users to this group" or "New," depending on your SharePoint version.
Enter the username or email address of the user you want to add to the group.
Click the "Check Names" button to validate and resolve the user's name.
Once validated, click "OK" or "Add" to add the user to the security group.
Step 8: Verify the User Addition
After adding the user, you should see them listed in the members or users section of the security group.
Step 9: Confirm Permissions
Verify that the security group has the appropriate permissions on the SharePoint site or resources.
Note:
The steps might vary slightly depending on your SharePoint Online version and the specific configuration of your site.
Always follow your organization's policies and guidelines when managing permissions in SharePoint.
Make sure the user you're adding has the necessary permissions to access the resources within the security group.