Introducing SharePoint Premium – the future of AI powered content management and experiences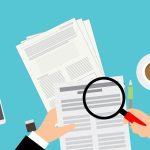 So, this seems like a lot as there is talk about CoPilot throughout SharePoint and OneDrive as well as Outlook and the other Office desktop apps.  Essentially this will introduce more metadata extraction capabilities directly for the content to help categorize it.  Certainly, worth further investigation.  More detailed observations to come.
By Jeff Teper – Content is the lifeblood of every organization. It is how great teams collaborate to build better products and services to delight customers. It is how leaders drive process transformation to increase agility and lower costs. And how organizations harness their knowledge to make better decisions and help employees grow. Because of this, more content is being created than ever before – two billion documents daily in Microsoft 365 – so it needs to be organized and managed with robust processes, security and compliance. As the opportunities with AI and Copilot make content even more valuable to the growth of your organization and your employees, this means a comprehensive and innovative content management solution is more valuable than ever.
SharePoint is the world's largest and most flexible cloud content management platform. It powers all of Microsoft 365 – OneDrive, Teams, Syntex, Viva, Loop, Stream and now Microsoft 365 Copilot. SharePoint content is also a primary source for your experiences in Copilot. But it's more than that.
Today we're excited to introduce the new SharePoint Premium, our advanced content management and experiences platform and our next evolution for Syntex. SharePoint Premium brings AI, automation, and added security to your content experiences, processing, and governance. With SharePoint Premium we'll be transitioning the services already released as part of Syntex, including SharePoint Advanced Management, to join the growing family of SharePoint services along with brand new content experiences.  Read On: