AI: the world is finally starting to regulate artificial intelligence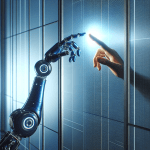 Most mainstream applications of artificial intelligence (AI) make use of its ability to crunch large volumes of data, detecting patterns and trends within. The results can help predict the future behavior of financial markets and city traffic, and even assist doctors to diagnose disease before symptoms appear.
But AI can also be used to compromise the privacy of our online data, automate away people's jobs and undermine democratic elections by flooding social media with disinformation. Algorithms may inherit biases from the real-world data used to improve them, which could cause, for example, discrimination during hiring.
AI regulation is a comprehensive set of rules prescribing how this technology should be developed and used to address its potential harms. Here are some of the main efforts to do this and how they differ.  Read On: