How To Implement Automation The Right Way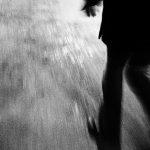 By HK Bain – American workers today are overwhelmed by chronic distractions. If they are not being bombarded with meetings in the office, they are facing distractions at home from kids, video calls or a spouse who is also working remotely down the hall. Despite all the interruptions and background noise, American workers are under increased pressure to get more work done with greater profitability in a more cost-efficient manner.
The frantic pace faced by American workers is fraught with issues. As employees are forced to do more with less, they are often thrust into performing increasing amounts of administrative and tactical work, leaving little time for long-term thinking or strategy. Too much information interferes with the ability to make smart, informed decisions.
As a result, businesses suffer as workers live and work in a continuous attention deficit, diminishing performance across the board.
Most American businesses and workers could use assistance in today's work environment. A 2021 Gallup report found that 57% of North American workers said they felt stressed on a daily basis. In addition, career resource website Zippia reports that 83% of U.S. workers suffer from work-related stress and approximately 1 million Americans miss work each day due to stress.
After completing endless paperwork and sorting data all day, workers have little time for rewarding and strategic tasks to move an organization forward. But an investment in technology can reduce minutia, minimize worker stress and create time for more meaningful work.  Read On: