Cloud Enterprise Content Management: The Key to Unlocking Seamless Global Collaboration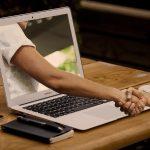 In the rapidly evolving digital landscape, Cloud Enterprise Content Management (ECM) has emerged as a pivotal tool for businesses seeking to streamline their operations and foster seamless global collaboration. As organizations continue to grapple with the challenges of managing vast amounts of data, the need for efficient, secure, and scalable solutions has never been more critical.
Cloud ECM, a technology that allows businesses to capture, store, and manage large volumes of content on the cloud, is increasingly being recognized as a game-changer. It offers a myriad of benefits, including improved accessibility, enhanced security, and significant cost savings.
One of the most compelling advantages of Cloud ECM is its ability to facilitate seamless global collaboration. In today's interconnected world, businesses often have teams spread across different geographical locations. Traditional content management systems, which are typically confined to a single location, can pose significant challenges in such scenarios. However, with Cloud ECM, team members can access, share, and collaborate on documents in real-time, regardless of their physical location. This not only boosts productivity but also fosters a culture of collaboration and innovation.
Moreover, Cloud ECM offers unparalleled scalability. As businesses grow and their data needs evolve, they can easily scale up their storage capacity without incurring significant costs or experiencing downtime. This flexibility is particularly beneficial for small and medium-sized enterprises (SMEs), which often lack the resources to invest in expensive hardware upgrades.
Security is another critical aspect where Cloud ECM shines. With robust encryption protocols and advanced access control mechanisms, it ensures that sensitive business data is protected from unauthorized access and cyber threats. Furthermore, since the data is stored on the cloud, businesses can rest assured that their data is safe even in the event of physical disasters such as fires or floods.  Read On: