Advantages of SharePoint Online for Small Businesses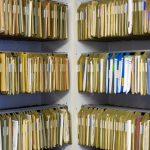 SharePoint Online is a powerful cloud-based solution offered by Microsoft that provides an array of benefits for small businesses. This platform enables organizations to enhance collaboration and communication, reduce costs, and streamline document management. In this article, we will explore the advantages of SharePoint Online for small businesses, organized into three key headings.
Increased Collaboration and Communication
One of the standout advantages of SharePoint Online for small businesses is its ability to foster increased collaboration and communication among team members. With features like shared calendars, task lists, and team sites, employees can easily stay informed and connected. SharePoint Online allows for real-time document collaboration, in which multiple users can simultaneously edit files, ensuring that everyone has access to the latest updates. This improves productivity and eliminates the need for time-consuming back-and-forth email chains.
Furthermore, SharePoint Online offers seamless integration with other Microsoft tools, such as Microsoft Teams and Outlook, making it even easier for teams to communicate and collaborate. Teams can communicate through instant messaging, video calls, and shared project spaces, ensuring efficient and effective teamwork. This increased collaboration and communication help small businesses to stay agile, respond quickly to changes, and ultimately improve their overall productivity.
Cost-Effective Solution for Small Businesses
For small businesses with limited resources, cost-effectiveness is a critical factor when considering software solutions. SharePoint Online offers a cost-effective option, as it eliminates the need for expensive hardware and infrastructure setup. Being a cloud-based platform, maintenance and updates are handled by Microsoft, reducing the burden on IT departments and saving businesses valuable time and money.
Additionally, SharePoint Online operates on a subscription-based pricing model, allowing small businesses to pay only for the number of users and the features they require. This flexibility ensures that organizations can scale their usage and costs as their business needs evolve. By leveraging SharePoint Online, small businesses can access enterprise-level collaboration and document management tools without the hefty price tag.
Efficient and Streamlined Document Management
Efficient document management is vital for any organization, and SharePoint Online provides small businesses with a comprehensive solution in this area. The platform allows businesses to create central repositories for documents, making it easy for employees to find and access the files they need. With features like version control and document permissions, businesses can ensure that sensitive information remains secure and confidential.
Moreover, SharePoint Online offers robust search capabilities, allowing users to quickly locate documents based on keywords, metadata, or other criteria. This saves time and increases productivity, as employees no longer have to waste valuable hours sifting through countless folders and files. SharePoint Online also supports automated workflows, enabling small businesses to streamline processes and increase efficiency.
In conclusion, SharePoint Online offers numerous advantages for small businesses. Its ability to enhance collaboration and communication, provide a cost-effective solution, and streamline document management makes it an ideal choice for organizations looking to improve productivity and efficiency. By leveraging SharePoint Online, small businesses can harness the power of cloud-based collaboration tools and focus on what matters most: growing their business.