How RPA Can Take Your Customer Experience to a New Level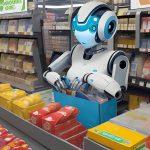 ERP Management
Enterprise resource planning (ERP) software supports the automation of business operations, such as finance, human resources, supply chain, and more. ERP is all about maximizing efficiency in the everyday operations of a company.
Combining RPA and ERP further increases efficiency, as software could help with accounting, inventory management, order fulfillment, and reporting. More importantly, tasks can be completed more quickly and with few to zero mistakes.
RPA also simplifies validation and the transfer between different ERP modules and systems. Another example of using RPA to optimize ERP is e-commerce businesses using Shopify as a platform. The system automatically reflects inventory changes, eliminating the need for manual processes.
Inventory Management
Leveraging RPA to manage inventory saves staff from manual counting, which is prone to mistakes. Software can track all supplies and monitor any issues arising within the supply chain.
RPA can easily determine, maintain, and regularly update the inventory of every brick-and-mortar store, warehouse, and distribution center. When a certain store needs more products, it can prompt the storage center to send more through the RPA system.
Nike has tapped and acquired a predictive analytics company to integrate inventories with the company's website and app. The result is much faster and more efficient inventory management that maximizes resources.
Automating inventory management is especially vital for a company like Nike, which has more than 1,000 stores worldwide and caters to millions of customers.  Read On: