Americans don't want AI that's smarter than humans, a new poll reveals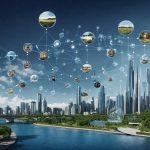 By Sigal Samuel – Major AI companies are racing to build superintelligent AI — for the benefit of you and me, they say. But did they ever pause to ask whether we actually want that?
Americans, by and large, don't want it.
That's the upshot of a new poll shared exclusively with Vox. The poll, commissioned by the think tank AI Policy Institute and conducted by YouGov, surveyed 1,118 Americans from across the age, gender, race, and political spectrums in early September. It reveals that 63 percent of voters say regulation should aim to actively prevent AI superintelligence.
Companies like OpenAI have made it clear that superintelligent AI — a system that is smarter than humans — is exactly what they're trying to build. They call it artificial general intelligence (AGI) and they take it for granted that AGI should exist. "Our mission," OpenAI's website says, "is to ensure that artificial general intelligence benefits all of humanity."
But there's a deeply weird and seldom remarked upon fact here: It's not at all obvious that we should want to create AGI — which, as OpenAI CEO Sam Altman will be the first to tell you, comes with major risks, including the risk that all of humanity gets wiped out. And yet a handful of CEOs have decided, on behalf of everyone else, that AGI should exist.
Now, the only thing that gets discussed in public debate is how to control a hypothetical superhuman intelligence — not whether we actually want it. A premise has been ceded here that arguably never should have been.  Read On: