The AI revolution: Supercharging low-code with the Power Platform community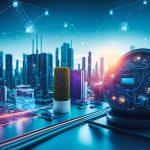 CoPilot continues to advance in the Power Platform, making creating of automation quicker and simpler.
Welcome to the second Microsoft Power Platform Conference! Since the first conference, there has been a seismic shift in how we build low-code solutions. With Power Platform Copilot, we are now in the era of AI-assisted low-code development. As such, this year's conference is focused on helping the Power Platform community maximize their use of AI.
With advanced AI enhancing low-code development, more than 126,000 organizations have experienced Power Platform Copilot. These new copilot capabilities make it easier than ever to get started with Microsoft Power Platform, thereby democratizing development for an even wider audience.
Over the past year, as we've seen rapid growth in Microsoft Power Platform—our monthly active Power Platform community members has grown to more than 5.2 million. This expanding community will play a pivotal role in shaping Microsoft Power Platform's AI-driven future. To further aid the community's growth, I'm excited to announce advancements in copilot, incredible designer updates for Power Automate, and automated environment routing to accelerate maker onboarding.
New Copilot capabilities in Power Pages are making it much easier to build data-driven websites. With a few sentences and clicks, developers can use Copilot in Power Pages to create websites and multi-step forms.
Using natural language to describe the website they want to build, developers can tell Copilot in Power Pages to generate a sitemap and homepage with various layouts and site themes. They can further refine and modify the website using Copilot in the normal point-and-click design studio. Lastly, makers can effortlessly design and build intuitive multi-step forms with just a few words. The Copilot experience simplifies website creation into fewer steps, providing a significant productivity boost.  Read On: